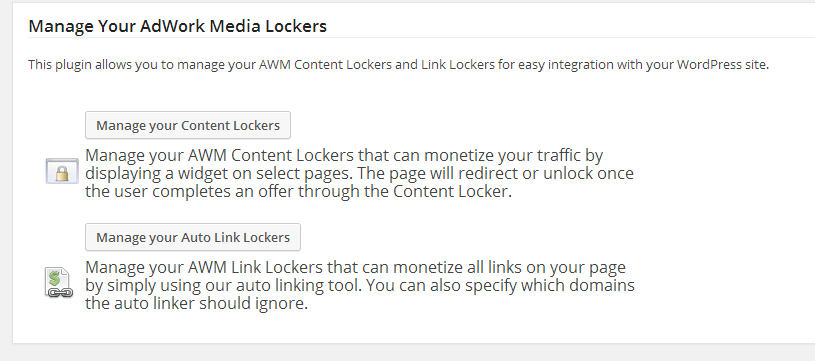 New Features for the AWM Locker Plugin!
AdWork Media is excited to release an update for our WordPress plugin! The AdWork Media EZ Content Locker plugin can now easily integrate your WordPress site with our auto Link Locking tool! This allows you to automatically monetize external links on your WordPress site without manually editing the links! The new Link Locking functionality can be setup in less than 1 minute! Your Link Locker API Key is required and you can also easily configure other factors such as which pages/posts to auto Link Lock as well as any domains that you wish to exclude.
Need Help Setting Up the Plugin?
You can access your Link Locker API Key here. If you need any assistance with the plugin please contact our support team.