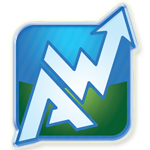 AdWork Media is proud to announce the launch of our official Network Blog.  Stay tuned for articles, guides, resources, promotions, and network updates.  We encourage our network publishers and general readers to engage in the conversation and share your comments.
Network Updates
We are switching to a much more powerful server later this week to better serve your lockers and provide faster reports and other publisher services.   To ensure the least amount of downtime on AdWorkMedia.com, the server switch will be performed very early in the morning on one of our quietest traffic days.
Unfortunately, our IP addresses will be changing so please keep an eye out for emails regarding the server change.